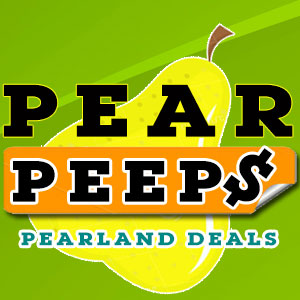 PearPeeps recently announced the launch of a first of its kind, "deals" website in Pearland, Texas.
PEARLAND, Texas – Feb. 8, 2016 – PRLog — PearPeeps.com went live on February 5th 2016. The Pearland community now has access to an online one-stop shop for finding specific deals in the Pearland, Manvel and Alvin area.  The launch of the new website, offers quick and easy access to coupons, deals and essential information for restaurants, auto repair centers, groomers, events and other local shops and services for the Pearland community. PearPeeps' goal is to galvanize local patronage of the residents in the Pearland area and to enhance the local business presence of its owners.
The PearPeeps (http://pearpeeps.com/) website, designed by Pearland Web Design (http://pearlandwebdesign.org), boasts a clean, cutting edge, modern yet simplistic aesthetic. It's divided into 3 sections. The 'home' page holds exclusive placement for featured (Marquis) local deals. The 'deals' tab shows all current deals and the 'categories' tab is self-explanatory in its display of the available business categories. Each page provides detailed information on all three aspects of PearPeeps' functioning. PearPeeps (http://pearpeeps.com/) currently has an optimal email database of hundreds of targeted subscribers and growing.
For more information on PearPeeps, please visit http://pearpeeps.com. Local businesses interested in advertising their deals with PearPeeps can call (281)305-9144